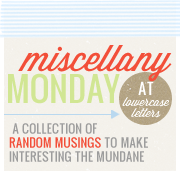 - We didn't do a whole lot this weekend. On Thursday night we went out to eat at a Mexican food restaurant. They have pretty decent Mexican food so it was worth the hassle of going to the mall and dealing with the crowds. After we ate we walked around for a little bit. I think we're both pretty much sick of the mall- but that's a whole other post.
-On Friday morning I met a friend for brunch. We went to this awesome furniture store/restaurant. It's kind of like a Pottery Barn/Restoration Hardware/Pier One all rolled into one with an amazing restaurant to boot! They have a coffee concoction called the Mocha Deluxe and it is to-die-for.  I could go back there just for the coffee. Emerson stayed home with Daddy. It felt really strange to be out without her, but I had such a great time chatting and shopping.
-Jesse hasn't been able to go kiteboarding since we got here because the place where they do it is pretty far from our house. Instead, he's decided to get back into golf. He used to play quite a bit but quit a few years ago. For his birthday he got a new set of clubs and he's anxiously waiting for them to arrive. He went and played on Friday night while Emerson and I relaxed at home. He did really well considering he has only played about three times in the last three years.
-People are obsessed with babies here. Everywhere we go people ooh and ahh over Emerson and they always ask to hold her. It's so weird to have random strangers ask to hold your baby. We've even had the hostesses at restaurants try to take her from her car seat. Today while we were waiting for Kindermusik, a lady asked to take her picture with her. It's sweet but a little scary too!
-One of my very best friends, Mandy, has joined the world of blogging. She was sweet enough to let me practice my design skills and revamp her layout. Go check it out and say hello! She's an awesome girl and has two gorgeous kids, Jackson and Ann Elise.
-Emerson and I are starting baby swim class this Wednesday. I am so excited! She loves the water and I heard the instructor is really good so I think it will be fun for both of us. There is one thing I'm dreading though:  wearing a bathing suit in public! I'm wondering how much longer I can use the "I just had a baby" excuse.
-Emerson's Pa loved his birthday wish on Thursday. Just for fun, I thought I'd share some of the outtakes from that shoot. Getting a good shot wasn't quite as easy as I thought it would be.
Our little girl is growing up every day and she doesn't sit still for a minute.  I do believe our days of perfectly posed photos are long gone.
I hope everyone had a great weekend!