Happy Monday friends! I hope you had a wonderful and relaxing weekend. We definitely did, though it went by way too fast!
Here's a little random update of what we've been up to:
One of Jesse's Marines is leaving soon so we had a going away party for him at the pool. We spent all day out there and Emerson did great! When she wasn't swimming, she was crawling around or playing in her Pack N' Play. She is definitely a little water baby.
The Easter bunny finally came to see sweet E. He was waiting for a shipment from Amazon and it finally made it. ;) I think she would agree that it was definitely worth the wait. I'll have a whole post full of pictures up sometime this week.
I have been in a meal planning/cooking rut and we have been eating out way too much! It doesn't help that almost every restaurant (including Chili's!) delivers. I am determined to do better this week though. Anyone have any easy and delicious recipes you recommend?
On that note, I decided last week that I was going to try using MFP to track my food intake again. I'm not trying to lose any more weight but I just want to eat healthier and I felt like tracking would help me do that. That lasted all of 5 days. I guess as long as I keep working out and *try* to eat healthy most of the time, I will be fine!
This week is going to be a busy one. Emerson is starting to get bored at home so I'm trying to take her to do something pretty much every morning. Between playdates, music, and playgroups we have most of our mornings booked. It's definitely fun to get out of the house but I feel like the day flies by when we are gone most of the morning. I never get everything done that I want to do but as long as she is having fun I'm a happy Momma! :)
I'm guest blogging over a one of my favorites blogs:
Flip Flops and Combat Boots
. Nicole is a fellow Marine wife and I jumped at the chance to guest post about our trip to Cape Town. Check it out
here
.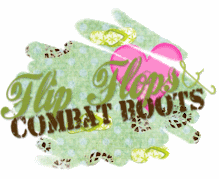 Happy Monday!