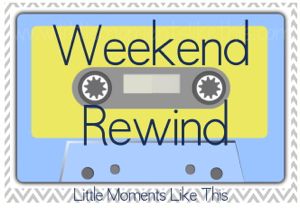 As I mentioned on Friday, E came down with a cold last week. By Friday she seemed to be on the mend but we decided not to do a whole lot so that she would have plenty of opportunity to rest. That being said, we did do a few things. Here they are in no particular order:
Grocery shopping: Ugh. This time I decided to take pictures so you can see what the process is like here.
1. Park in the basement parking garage.
2. Find a basket. (There was one right by the car. Yay!)
3. Buckle Emerson in with our homemade seatbelt. The carts don't have seat belts and I got tired of lugging around the cart cover so we improvised and made a seatbelt out of two dog collars. Not the prettiest but it works! And it's a must because that girl LOVES to try to stand up in the cart.
4. Go up three different escalators before finally reaching the level that the store is on.
5. Spend way too much money buying the few American products that we can find.
6. Drown my grocery shopping sorrows with a giant cup of Dunkin Donuts coffee. :)
Pool Time: Since the pool is pretty much like a warm bath, we figured it couldn't hurt to let her do a little bit of swimming.
She is getting so brave in the pool. She walks around like she owns the place. She also loves to put her hands on the steps and kick her legs up like she's swimming.
Jesse and I were talking about how we have to find a place with access to a pool when we move. As much as this girl loves the water I think she would be sad if we didn't!
Movies: We watched 21 Jump Street (vulgar but hilarious!) and a few more episodes of Suits. We have just a few episodes left of Season 2 and we are so bummed that we will have to wait until January for the next season to start. I also started Pretty Little Liars. I only watched one episode so I'm not sure if I like it yet.
Running: I finally conquered 4 miles. I'm not going to lie- it was incredibly tough. I stopped and walked for a minute in between each mile. My time was terrible. But I am making progress. Hopefully this week will be even better.
The view from the treadmill isn't too bad:
Silliness: Even when this girl is sick she has more energy than she knows what to do with.
Eating: We went out to our favorite Indian restaurant for a little family dinner date. I got Paneer Tikka Masala and Jesse got Dahl Makani. (Our old standbys) Emerson tried naan for the first time and she is definitely a fan. We had a fun time and the food was amazing! Mexican food will always be my number one favorite but Indian is a very close second these days.
And that's about it for our weekend. How was yours?