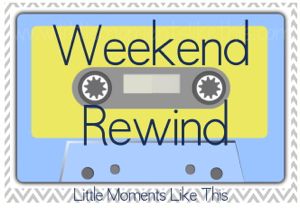 I hope everyone had a lovely weekend! Ours was busy, but definitely fun. Jesse had Sunday off for Labor Day. Since the work week is Sun-Thurs we always have our Monday holidays on Sunday. It was nice to have a long weekend together!
Here's a little recap of what we did.
Thursday-
We took Emerson to the pool in the evening and then had some friends over for games. We played one VERY long game of Phase 10. I lost, of course. But it was still fun. I tried to take pictures at the pool but it was so humid that my lens kept fogging up. :(
Friday-
This was our lazy day. Besides grocery shopping, napping, and playing with E we didn't do much of anything. It was perfect!
Jesse decided that Emerson needed a few chocolate chips in her pancakes. To say that she was a fan would be the understatement of the year. She was one happy girl!
We had plans to have Jesse's Marines and a few friends over for barbecue on Saturday so Jesse started smoking a brisket on Friday evening. He started at about 5 pm and smoked it for 17 hours. He even got up every hour all night long to check on it. That, my friends, is dedication!!
Saturday-
We got up early to get ready for our little get together. Jesse kept working on the brisket and I made cole slaw, potato salad, and cornbread. I plan on sharing the potato salad recipe soon. It's the world's unhealthiest potato salad but it is oh so good. After prepping the food, we cleaned the house a little bit and then waited for our friends to arrive.
In the meantime I discovered Spotify. I know, I'm way behind the times. I didn't think it would work here because most streaming apps don't. But it does so we spent the whole morning jamming. Even Emerson loved it.
Our friends started arriving at around 2:00. We ate, we talked, we played Wii, and we just hung out. It was my idea of a perfect Saturday.
Between the Marines and the kiddos, Emerson was kept entertained the entire time.
Oh, and the brisket that Jesse made. It was definitely his best one yet. My mouth is watering just thinking about it. YUM!
I think more of Emerson's dinner ended up in her hair than in her belly but at least she had fun!
Sunday-
We spent most of Sunday trying to finish up the process to get our visas for our upcoming trip. I printed out the wrong map to find the place so we ended up driving around forever but we finally found it. Luckily it ended up being really easy and hopefully we'll have our visas back in the next few days. While we were out we decided to stop for lunch at one of your favorite little cafes. Even with all of the driving around, it turned out to be a nice day.
Today Jesse is back at work and E and I are hanging out and getting ready for the week. You know what that mean: laundry, laundry, and more laundry. :)
How was your weekend? Link up and tell us all about it!