Hey everyone! I logged onto Google Reader this morning to catch up on my favorite blogs only to find out that it is shutting down! Luckily, I've found an alternative for following blogs: BlogLovin'.
So far it seems like it will be a good replacement and there is even a way to import your Google Reader subscriptions so you don't lose all of your favorite blogs. Becky explains that here.
That being said, I've love if you'd head over to BlogLovin' and follow Little Moments Like This by clicking on the button below.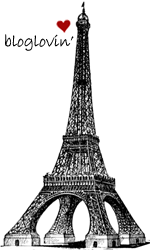 If that doesn't work, here is the direct link: Little Moments Like This
Remember that you can also subscribe by email by entering your email address on the right. By doing this, each of my posts will be sent directly to your email.
If you read Little Moments Like This by coming directly to the site, this change won't affect you. I'll still be right here! :)
And by the way, if your blog is on Blog Lovin', please leave the link the in comments so I can follow you too!